The Pitch Revisited, Part 4

May 8, 2015

(Click here for a 1-page .pdf of this newsletter)

"Hitting is timing. Pitching is upsetting timing."

-Warren Spahn
13 20-win seasons

Some facts:

83% of starting MLB pitchers threw this pitch "with some regularity" in 2014

This pitch "throws power hitters off balance and is easy to keep below the knees."

It's been the go-to pitch "for a number of great pitchers, from Trevor Hoffman to Jamie Moyer to James Shields."


And according to a National League scout:






What pitch are they talking about? The changeup.


I've written about the changeup 3 previous times, in 2012, 2013, and 2014.



Now we're here for Part 4 because of this article: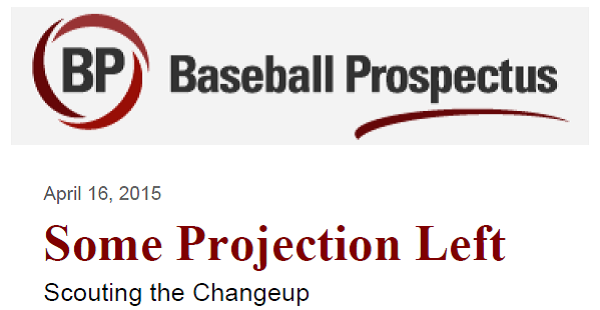 Where they talk about the most important aspect of the changeup:


Why?



To conclude from the article:

"The beauty of the changeup is its simplicity.
It's a beautiful thing to watch when you are aware of what a good one looks like."


I've found only 1 grip that gives the deception that's needed for a great Changeup. To learn that grip, you can subscribe to my Baseball Video Library and watch a video presentation on The Changeup.


Have A Question About This Newsletter?

Contact Dr. Arnold! (631-352-7654 / [email protected])